MONITOR AND OPTIMISE ACTIVATED SLUDGE AND BIOLOGICAL NUTRIENT REDUCTION
DATE: June 24th to 28th 2019
VENUE: Mantra Mooloolaba, Sunshine Coast Queensland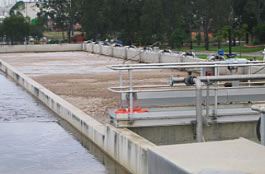 Presenters:
Peter Griffiths (pH Water Consultants Pty Ltd)
Dr Helen Stratton (pH Water Consultants Pty Ltd)
This course meets the requirements for the following Units of Competency.
NWPTRT412A Investigate and plan the optimisation of activated sludge processes
NWPTRT084 Assess and improve activated sludge and nutrient removal processes
NWPTRT081 Monitor, operate and control activated sludge processes
Please contact course presenters if recognition for Cert III or IV Water Operations is required.
FEES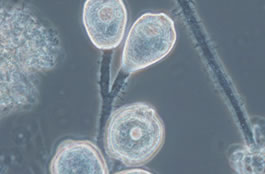 Early bird rate – book and pay by 2nd June 2019
$2,700 (plus GST $270)
Standard rate – after 2nd June 2019
$3,000 (plus GST $300)
This includes 5-day attendance, lunch, morning and afternoon teas, comprehensive course notes, course dinner and transport to site visits.
A 10% discount is offered to 3 or more registrants from the same organization (off both early and standard rates).
Background
Effluent quality requirements for wastewater treatment are becoming increasingly more stringent. Australia has some of the most challenging conditions for treating wastewater in terms of nutrient reduction. The level of training and understanding for the effective operation of these systems is critical to enable optimal treatment and effluent quality to meet regulatory needs and better. This specialist course has been designed for managers, operators and designers of Activated Sludge (AS) and Biological Nutrient Reduction (BNR) processes.
Purpose of the Course
This course is aimed at people responsible for AS/BNR systems operation, assessment, control and optimisation. Completion of the course will provide participants with a working knowledge of the process and how to best optimise their system. The course is unique in that it provides fundamental knowledge of the interaction between biochemical, microbiologial and engineering design aspects of the process.
Who should attend
This course is relevant to you if you are:
Involved with the management or operation of an activated sludge or BNR plant
Upgrading your AS plant to BNR
A scientist working in a laboratory analysing wastewater or researching the AS/BNR process
Studying environmental engineering or wastewater subjects
Completing your Certificate II or IV in water operations
Programme Outline
Monday – 8:30 coffee for 9:00am start
Session 1 The fundamentals
Session 2 The components of Wastewater
Session 3 Principles of Activated Sludge
Session 4 The organisms of activated sludge
Session 5 Nitrification/Denitrification
Session 6 The microbiology of Nitrif/Denit
Tuesday
Session 1 Biological Phosphorous Reduction
Session 2 The Microbiology of P Reduction
Session 3 The components of the BNR process
Session 4 In plant monitoring
Session 5 Interpretation of analytical data
Session 6 Operation of the AS/BNR process
Session 7 Operation and Maintenance of BNR
Session 8 Clarifier and RAS pumping
Course Dinner
Wednesday
Session 1 Site visit to a BNR plant
Session 2 Workshop and Case Histories
Thursday
Session 1 Laboratory session all day
At the University of the Sunshine Coast, Sippy Downs)
Session 2 how to examine activated sludge and BNR samples
Friday
Session 1 Interpretation of laboratory results
Session 2 Sludge handling/Revision
Session 3 One-hour exam and closing
Close 2pm
ACCOMMODATION
Please make own arrangements. Not included in fees.
Mantra Mooloolaba QLD (Sunshine Coast) is our recomendation
CANCELLATIONS
Notification in writing a minimum of two weeks before the course date 90% refund. No refunds will be available after this date. If the nominated delegate is unable to attend, the registration is transferrable to an other staff member from the same organization.
MINIMUM NUMBERS
The cost of the course has been kept to a minimum. As a consequence, we reserve the right to postpone this course should delegate numbers be insufficient with full refund.
ENQUIRIES
Peter Griffiths 0408 204112
This email address is being protected from spambots. You need JavaScript enabled to view it.